ASTUCE:

   Version "MOBILE"

   Version "WEB"
[ROM CUSTOM][N910F][4.4.4] Dr.Ketan Custom ROM
Vous êtes seul responsable des installations et manipulations que vous effectuez sur votre smartphone. Ni moi, ni aucun membre du forum AndroidAddict ne peuvent être tenu responsables d'éventuels problèmes rencontrés.
 Captures d'écran :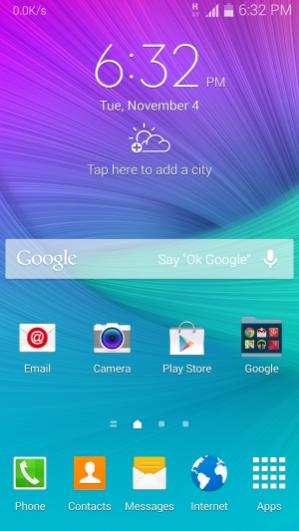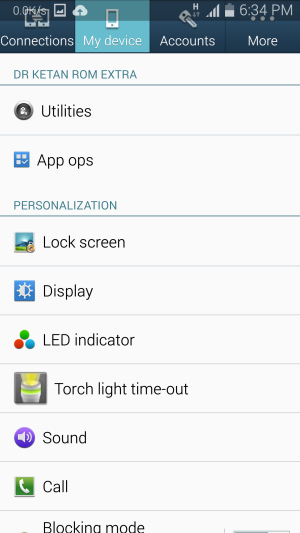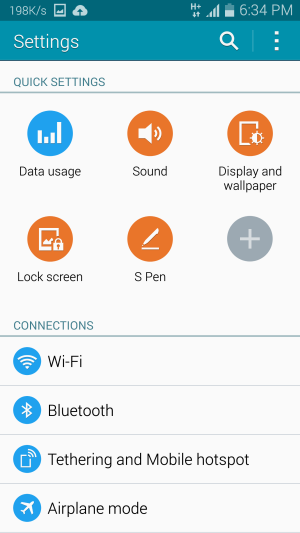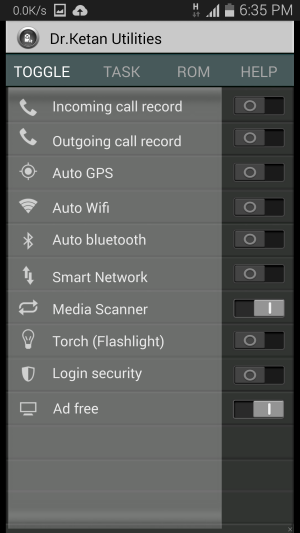 Plus....:
 Changelog :
ROM Base : N910FXXU1ANK4_N910FOXA1ANK4_N910FXXU1ANK4_Germany
Pre rooted, Zip aligned Busybox Odexed
ROM Additional Features.
-All Languages enabled
-300 Fonts included
-System default Stock battery. 3minit battery Mod available in AddOn (post #3)


Plus....:

-4 Way Reboot Mod

-Two PullUp mods (You can set desired app for gesture settings)
Side Pull up
Long Press Menu

-System default MenuKey reassigned for Menu. You can toggle it from ROM control

-My Sfinder - To choose SFinder from pullUp

-SecLauncher Mod for Hide App and PullUp

-Briefing App - To select dom pullup for Original animation of stock briefing on Lt side launcher.

-Camera Mods - Use camera with Flash at low battery + Shutter sound option in settings) + some addition tweaks for Quality and Duration

-Torch(FlashLight)
Long Pressing Vol up
Quick panel Toggle

-360 degree Rotation

-Ink effect Lockscreen

-Three times pressing Home - ScreenShot

-Buil-In Debloating tool to remove nearly 50 safer bloatware (Dr.Ketan Utility-ROM extra)

-Screen Mirror - PreFixed

-Private Mod -PreFixed

-S Health - PreFixed (No needs to use xposed)

-Ext SD write issue - Fixed

-Fixed Titanium backup restore issue (sometimes after restoring app+data with titanium causing FC)

-App Op Native feature in Settings

-All Application in Pen window and Multi window + Multi instance (May not work for all Apps)

-SnapBizCard - Scan visiting card and add information to contacts with OCR)

-25 Quick Panel Toggle (added Torch,Quick connect,PowerSaving and SFinder)

-Extra Call/SMS Blocking mode (Native) with phrase block option in messaging.

-Dual Setting mod. Note4 style and Note3 Style (Tab view). You can hide unwanted from Launcher.

-Extra utilities with Toggles - You can enable/Disable from Settings-Display
Network meter with 6 speed with Toggle
8Extra Toggle in Notification
Virtual Lock button on status bar
Virtual Recent panel on status bar
Menu long press kill App
CPU usage in Expanded notification
Clean memory option in expanded Notification panel

RomControl - Find in Application drawer

- DPI select (640/600/560/520/480 DPI) Note that some app requires to set 640 DPI with app setting xposed module.

- FullScreen Caller ID

- Menu key assign to Menu/Recents

- AOSP Tpggles (SystemUI) mods

- Enable Native Call record

-Sound Mod
Mild boost
High boost
Restore stock
Viper mod



Dr.Ketan Utilities (setting-Device-Dr.Ketan ROM Extra-Utilities) OR you can access from App drawer too. - here is latest features of Utility
This utilities have 4 Sections

1.Utilities -Toggles
Auto record Incoming call (make Sounds folder on IntSD if not already)
Auto Record Outgoing call (make Sounds folder on IntSD if not already)
Auto GPS (GPS will auto ON with some common app needs GPS)
Auto Wifi (Wifi will be turn off if remains disconnected for 10min)
Auto Blutooth (will be turn off if remains unpaired for 10min)
Smart Network (Mob data will be switched off after 30 sec of screen off)
Media scanner Enable/Disable
Torch light on shaking device (not working right now)
Login security - captures image with wrong password login with multi attempts.

2.Utilities -Tasks
EFS Backup (For N910G Only)
Data restore Fix
Flash recovery/Kernel from intSD
Auto Scan (If you turn On - Media scanner will run only device conected to charger AC/USB) This will override setting of Media scanner Enable/Disable in Toggle section.

3.Rom Extra settings
PullUp chooser for all pull mod 1.Launcher Lt pull 2.Long Press menu
Debloating Tool
Extra setting 1.Horizontal caliberation 2. Air Guesture (Not tested all may be few are working. I have just enabled hidden settings) 3. Network Restriction)
Meet Here (Find Car)

4.Help and version info.

Advanced function SecMMs
Group messeging
Schedule msg
Backup/Restore SMS to SD card
Recipient limit 999
Original time stamps
Disable SMS-MMS
Raise SMS/hr limit
Split view toggle in setting menu
Increased MMS max size
Increased size of image
No SMS to MMS with Emoji

-CSC features - There is separate App in drawer Samsung CSC feature to add/remove CSC features
CSC features with Backup/Restore option (some features not tested)
Enable camera during call
Enable Popup Notification
Shutter sound Menu
Enable Sub Menu Symbol KB
Raise name lenth limit
Max speed dial 100
Enable call button
Enable export to SD
Message
Raise recepient limit 999
SMS to MMS threshold 999
Enable folder view
Enable font features
Enable schedule msg
Disable phone nu formatting
Phonebook digit matching
Launcher Rotation
Web exit option
Wifi client 10 for MobAP
MultiWindow addOn App
Calender export
Email White BG
Clock enable Auto on off menu
Voice call waitingtone 60
National Roaming Icon enable
Web default desktop site
 Installation :
Pré-Requis :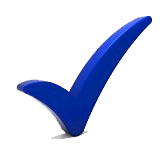 Etre Rooté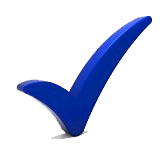 Avoir un Custom Recovery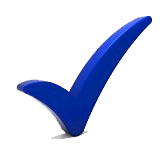 Faire un Backup EFS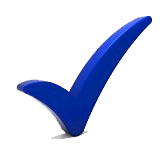 Faire un NANDROID Backup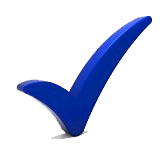 Avoir la batterie chargée à plus de 70%


Procédure :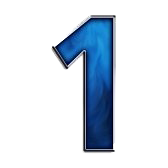 .  Téléchargez le fichier .zip et placez le dans votre phone (interne ou externe)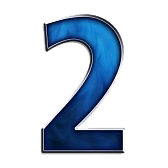 .  Éteignez puis allumez votre phone en mode RECOVERY (Maintenir simultanément les touches "volume haut" + "home" + "power")

.  Faites un "Wipe/Factory Reset" pour une installation Full Wipe (Recommandé si vous venez d'une autre Rom)
****  Sinon, pour une installation en No Wipe faire juste "Dalvik Cache" et "Cache"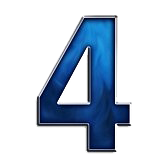 .  Installez la Rom et choisissez les différentes options dans l'Aroma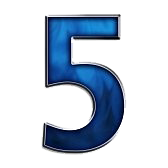 .  Reboot Phone



Bug ou Fix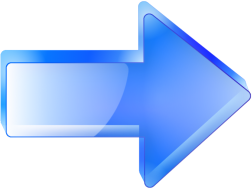 ici
 Téléchargement :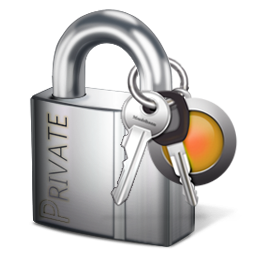 Pour faire apparaître les liens, un p'tit "Merci" en répondant au topic
 Source :

   Merci  à  dr.ketan


Dernière édition par Post-it le Dim 4 Jan - 20:57, édité 1 fois

Post-it

Confirmé





Age

: 45


Date d'inscription

: 23/09/2013


Messages

: 7320




Post-it

Confirmé





Age

: 45


Date d'inscription

: 23/09/2013


Messages

: 7320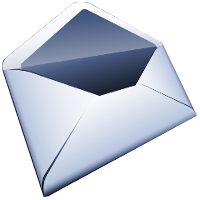 [NK4] Dr.Ketan Custom ROM V2.0

Post-it

Confirmé





Age

: 45


Date d'inscription

: 23/09/2013


Messages

: 7320



---
Permission de ce forum:
Vous
ne pouvez pas
répondre aux sujets dans ce forum