ASTUCE:

•    Version "MOBILE"

•    Version "WEB"

Hyperdrive RLS7 ¯`•._║ Hyperdrive Tweaks ║Customizations ║Speed ★ du 26/11/2013
Description

Android 4.1.2 JB TW N8013UEUCMD3 Official Firmware Base
Kernel: Zeus 4 or Stock
Custom AROMA Installer 2.70RC2
Rooted w/ latest su binary
Deodexed & Zipaligned
Zipalign on Boot
Memory Optimizations
Enabled All Languages
Hyperdrive Tweaks- HUGE collection of Customizable Tweaks (see below)
Hyperdrive HUB- download toggle themes/Animations/kernels/fonts/full themes/read FAQ/send feedback directly from your phone
HyperdriveOTA- Recieve Over the Air Rom Updates
Hyperdrive Papers -Custom Wallpaper Picker
Hyperdrive Advanced Power Menu
Hyperdrive Boot Animation
Optimized Png and Jpeg files in all apk
Removed all debugging code
Remapped Settings Layout
Busybox, nano and bash
Cron & Zram Support
Supercharged & Patched services.jar- No launcher redraw
init.d support & scripting tweaks
IO Performance tweaks
Filesystem Trim
EXT4 Performance tweaks
Sqlite3 and Sysctl database enhancements
Disabled Scrolling Cache in Framework
Battery Callibrator Binaries
ADB Unsecured
Build.prop tweaks
Better Image and Video Quality
Fast & Smooth
Great Battery Life
Stable




TWEAKS





Tweaks:


Hyperdrive Tweaks:
Lockscreen
-AOSP Lockscreen with Toggle On/Off
-Quick Unlock PIN/Passwork Lockscreen with Toggle On/Off
-Ink Effect with ANY Color Ink
-Improved Ripple Effect
-Toggle for Ripple Effect
-Toggle for Lockscreen Sounds

Audio
-Music Control!
-Volume Rocker Skip Music Tracks with User Defined Parameters and Toggle On/Off
-Volume Press Timeout
-Volume Up Key Action
-Volume Down Key Action
-Volume Panel Timeout Control

Miscellaneous
-Multiwindow Control
-SPen Keyboard Switcher
-AOSPA PIE Controls
-Phone Info
-Wifi Band Switcher
-Superuser Shortcut

Toolbox
-File Manager
-Performance Control
-Media Scanner
-GPS Control
-File Downloader

Xposed
-Framework Installer
-UI Mods- Custom Framework and list view animations
-Battery Icon Customizer-Fully Customize and Color your battery icon
-Quick Settings Toggles Customizer- Fully color and customize your toggles
-Per App DPI Settings
-X Theme Engine

Advanced:
-Fix Permissions
-Zipalign all apks
-Mount system r/w
-Mount system r/o
-Wipe Battery Stats
-Wipe Cache
-Wipe Dalvik Cache
Ton of Aroma Installer Customization of Apps and mods

Long Press Back to Kill Current App mod

Full Multiwindow Enabled for all apps with Multiwindow Manager

Custom Hyperdrive 4-Way Boot Menu

Hyperdrive TW Launcher with insane speeds

Camera
-Use Camera with low battery
-Disabled Focus Sound
-Toggle for sound on/off
-Higher Video and audio bit rate in camcorder

Custom Font Choice of over 300 Fonts

Sony X Reality Engine

Browser:
-Exit Browser
-Terminate Browser
-Open Unlimited Tabs

Popup Browser From Note 2

System:
-Patched services.jar for less launcher redraw
-Better Multitasking
-Anti-Aliasing
-Device Status reads as Official
-Best Brightness Mod
-4 Way Rotation Enabled
-Fixes for OTG wakelock and Media Scanner drain
-Additional Live Wallpapers
-Disabled Browser Edge Zoom
-Many Csc Hacks

Removed from Rom:
-Samsung OTA updates
-Ongoing notifications and annoying icons
-Boot and Shutdown Sounds
-Any miscellaneous bloat files

Galaxy S4 Features
-S Health
-Theming and Icons
-Fonts and Sounds
-Clock Widgets

Apps:
-Es File Explorer
Android 4.3 Live Wallpapers
-Android 4.3 Camera
-Genie Widget
-Emoji Keyboard
-Inverted Youtube with Screen off Playback and Tweaks by The0sis
-Multiwindow Manager
-SPen Keyboard Switcher

AROMA INSTALLER
Options:


Soutien aux N8013 et N8010 Galaxy Note 10.1!
- Choix de lanceurs:
Hyperdrive Stock TW lanceur
Hyperdrive Stock avec Wallpaper défilement TW Launcher
- Choix de Samsung Apps:
AllsharePlay, Samsung Kies, Media Hub, Mobile Print, Dropbox, S-Suggest, Samsung Apps, Navigateur Popup, Samsung Music Hub, Yahoo Widgets, Cast Group, Crayon Physics, Game Hub, Peel à distance, S- Voix, Aide Hub
- Choix du Galaxy S4 Apps:
S4 S-Traduire
S Santé
Awesome Note
-Choix des gestionnaires de fichiers:
ES Gestionnaire de fichiers
Cyanogène gestionnaire de fichiers de mod
-Choix de Google Apps
Gmail, Google Plus, Maps, Street, Play Music, Youtube 5, piraté 4,2 Youtube d'écran w off lecture,
Choix du Nexus 4 options PSBA:  
*** Ceux-ci remplacent la version Stock TW de l'application ***
PSBA calculatrice, horloge PSBA, PSBA calendrier, sons PSBA, PSBA Launcher, AOSP 4.2 Appareil photo et Galerie
Choix de Mods Rom:
Blocage des publicités fichier hôte, cochez toutes les langues
Choix des Lecteurs de musique:
Samsung Musique, Apollo Musique, MIUI musique
Choix de Mods Audio:
Aucun, Audio Mega Bass, Ac! D Audio v7, Viper 4 Audio
-Choix des applications supplémentaires:
Adobe Flash, Movietube, Sony album, Terminal Emulator, TubeMate, TrackID, Moto X Caméra
Choix de grains pour tous les transporteurs
Stock Kernel
Zeus Kernel 4.0
CHANGELOG
Changelog:

RLS7

Optimized all Png and Jpg images in rom

Additional CSC hacks and enabled features

Removed all debugging code in all apk and jar files

Improved Ripple Lockscreen effect and swirliness

Fixed Volume Timeout mod

Added Io Performance Tweaks

Added Ext4 Performance Tweaks

Added filesystem trim

Supercharged services.jar for no launcher redraws

Tweaked build.prop

removed unneeded build.prop tweaks

Hack Touchwiz launcher for even faster speeds

Enabled ability to use 9 homescreens with touchwiz launcher

Increased Tw folder launch speed

Removed Software update in settings

Updated Aroma Installer theme

Added Custom Framework animations module

Updated Hyperdrive Tweaks base app

Updated Toolbox components in Hyperdrive tweaks

Updated Hyperdrive HUB content

-added Nexus 5 Wallpapers and Zeus Kernel 4 as well as new graphics

Updated Xposed Framework Installer

Updated Xposed Perapp dpi settings

Updated additional Xposed Modules

Removed Xposed Icon Themer

Updated Flipboard

Updated Viper4Android Audio Mod

Updated Es File Explorer

Fixed Samsung Link

Removed Language enabler as it is not needed

Removed app2sd

Removed Play Music

Updated Rom Installation scripts

RLS6:

Il s'agit d'une mise à jour majeure dans laquelle j'ai réécrit la totalité rom basé outre de la dernière N8013 Firmware!

Rebase complet sur N8013UEUCMD3 Firmware

Reconstruit et modernisé dans tous les mods existants et Astuces

Mise à jour beaucoup de différentes applications

Mise à jour Aroma installateur binaire pour 2.70RC2

Brand New Aroma Installer Thème

Nouveau modèle d'Aroma.

Ajouté Galaxy Note 10.1 2014 Fonds d'écran

Suppression Stuff Xperia installeur Aroma

Applications sociales supprimées dans Aroma

Mise à jour Tweaks build.prop personnalisés

Carte SD rapide lecture anticipée

Zipaligns à chaque démarrage

Tweaks Sysctl.config

D'autres réglages de script init.d

Brand New Zeus 4.0 Kernel avec le soutien exFat.

Ajouté Youtube 5 Option Aroma

Ajout de l'option Aroma Movietube

Option Aroma TubeMate ajoutée

Option Aroma TrackID ajoutée

Ajouté Moto X Option Aroma caméra

Ajout d'un tas d'autres options pour l'arôme et nettoyé autres

Moved My Files et quelques applications de ROM par défaut pour éviter les problèmes misc

Beaucoup plus rapide!

Une tonne plus de choses. Le Rom a été entièrement refait à partir de zéro et devrait être stable, rapide et super lisse.

Profitez de votre Note 10.1
Installation


Ne pas Flasher, si vous n'avez pas le mode Recovery via les touches physique de votre tab.
Ni moi, ni le Forum, ne sera responsable de toutes mauvaise manipulation.

Pensez à sauvegarder vos contacts : ( EX : Synchroniser via Google ), et vos SMS : ( EX : Go SMS Pro ou équivalent ).

Faire un Nandroid Backup de votre Rom actuel ( Fortement recommandé )


Recovery PhilZ recommandé...

=> Connectez votre Tablette à votre ordinateur.
=> Copiez le fichier de la Rom à la racine de votre Tablette

* Mettre votre Tab en Recovery - ( Power + Vol Bas )

* Wipe Factory Reset
* Wipe Cache Partition
* Advanced => Wipe Dalvick Cache
* Installez la ROM
* Reboot

( Premier démarrage peut prendre jusqu'à 10 minutes )

* Laissez la Tablette au repos 5-10 mn
* Reboot



Téléchargements
Pour faire apparaître les liens, juste un petit merci en répondant au topic... Merci de votre compréhension...






Anciennes versions:

RLS6

Download  ou  %20[N801X]%20[13%20septembre]%20[MC3]%20Hyperdrive%20RLS6%20%C2%AF%20`%E2%80%A2%20_%20%E2%95%91%20%E2%95%91%20Hyperdrive%20Tweaks%20%C3%A9voluer%20votre%2010.1%20%E2%98%85%20-.%20Xda-developers&txt=%3Cfont%20size%3D%226%22%3E%3Cb%3E%3Cfont%20color%3D%22Blue%22%3E%3Cfont%3E%3Cfont%20class%3D%22%22%3EMirror%3C%2Ffont%3E%3C%2Ffont%3E%3C%2Ffont%3E%3C%2Fb%3E%3C%2Ffont%3E&jsonp=vglnk_jsonp_13818396299608]MIRROR



Source
Merci @Sbreen94

Source XDA
Dernière édition par Alexisa22 le Mar 15 Juil - 19:46, édité 2 fois
-Administrateur Fondateur-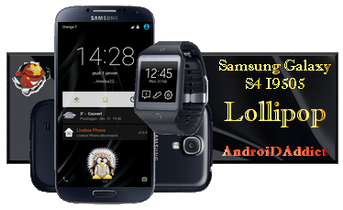 Ou se trouve nos Membres ?
-Administrateur Fondateur-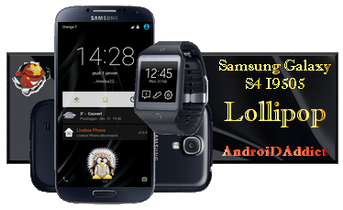 Ou se trouve nos Membres ?
Bonsoir les Z'AndroiDAddicts...
Si vous avez une ROM que vous aimez et qui n'est pas répertorié sur le Forum, n'hésitez pas à nous la partagé...
 :Vive AndroiDAd
-Administrateur Fondateur-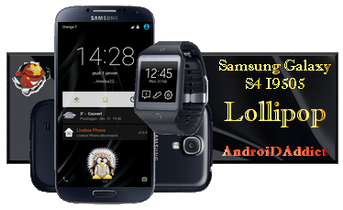 Ou se trouve nos Membres ?
AndroiDAddict à 3 Mois aujourd'hui...

JOYEUX ANNIVERSAIRE A TOUS...
-Administrateur Fondateur-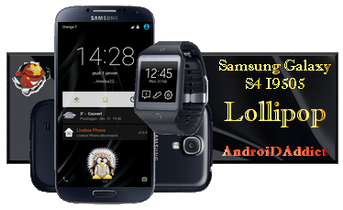 Ou se trouve nos Membres ?
-Administrateur Fondateur-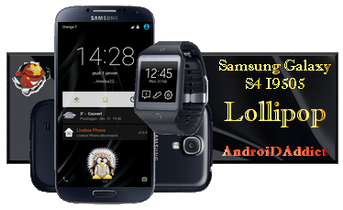 Ou se trouve nos Membres ?
M.A.J. Post 1:
_ Hyperdrive RLS7 26/11/13 

Post-it

Confirmé





Age

: 46


Date d'inscription

: 23/09/2013


Messages

: 7320




riki

Novice





Age

: 35


Date d'inscription

: 28/09/2014


Localisation

: france


Messages

: 3



---
Permission de ce forum:
Vous
ne pouvez pas
répondre aux sujets dans ce forum