ASTUCE:

•    Version "MOBILE"

•    Version "WEB"
BlissPop
   CAPTURES D'ECRAN
   DESCRIPTIONS

Cette rom est compilé par Genesixxbf3 sur Xda  
Merci à lui  


La Bliss Pop est basée sur CM12
C'est une petite pépite bien à jour dans les nouvelles fonctionnalités ajoutés aux rom AOSP du moment
Merci à toute l'équipe Bliss !



   Caractéristiques

CM12 Theme Manager (Early Development so there will be some bugs)
-Deep Darkness theme by @_moelle included

Status Bar
-Clock & Date Options
-Option to show seconds in time
-Battery Options (Portrait, Landscape, Circle, Text or Hidden)
-Battery Bar Options
-Mobile & Wifi Network IconsOptions
-Status Bar Header
-Notification & System Icon Options
-Traffic Monitor
-Brightness Control
-SuperUser Indicator
-Notification Count
-Weather
-Notification Ticker
-Carrier Label Options

Recents Options
-Clear All Button Tweaks
-Option to show Google search bar in recents Menu
-OmniSwitch (Option to replace recents menu with Omniswitch)

Notification Drawer
-Tile Options
-Quick Setting Options
-Quick & Smart Pulldown
-Brightness Slider Options

Lockscreen Options
-Disable Camera
-Disable Dialer
-Clock Widget Settings

Power Menu Options
-Power Off
-Reboot
-Screenshot (with delay option)
-Screen Record
-Profile Switcher
-Airplane Mode
-User Switcher
-Settings
-Device Lockdown
-Sound Panel

Buttons
-Power Button End Call Option
-Home Button Options
-Back Button Wake Up Option
-Menu Button Options
-Search Button Options

Pie Control
-Buttons Options
-Style & Dimension Options
-Trigger Options
-Visibility

Gesture Anywhere
-Location Options
-Trigger Regions

Animations
-Toast Animations
-Listview Animations
-System Animations
-Scrolling Cache
-Scrolling Modifiers

App Circle Bar
-Choose what apps you want to show on the App Circle Bar
-Trigger width, position and height

Device Control
-Control Kernel, CPU, GPU & Many Extra Settings

Bliss Download Section
-All current downloads for your convenience

AudioFX Equalizer

Display Options
-Wake Up on Charge
-Prevent Accidential Wake Up
-Double Tap to Sleep
-Density
-Reported Density
-Screen Recorder
-Color Calibration

Sound & Notification Options

-Media, Alarm & Ring Volume Options
-Increasing Ring Volume
-Call Vibration
-Interruption Options
-Notification Light Options
-Battery Light Options
-App Notification Options
-Notification Access
-Camera Shutter sound, Screenshot Sound, Safe Headset Volume
-Less Frequent Notifications
-Heads Up Notification with Snooze Timer & Time Out

-SuperSU - Huge thanks to @Chainfire

Other Stuff Included

-User Profiles
-System Profiles
-Location Options
-Security Options
-Privacy Options
-Accounts & Sync
-Language & Input
-Backup & Reset
-Accessibility
-Printing
-Performance Control
-Developer Options
-Rom & Hardware Information

--Many other settings throughout the rom. Take some time to familiarize yourself with all the blissful options!



Bliss Pop 5.0.2 sur notre LGG2 (D802)
Vous êtes seul responsable des installations et manipulations que vous effectuez sur votre smartphone ,
ni moi , ni aucun membre du forum AndroidAddict ne pourra être tenu responsable d'éventuel dommage

   PRE REQUIS

Etre rooté
Avoir un custom Recovery installé ( préconisé TWRP )
Avoir le KKbaseband installé
Faire un backup de sa rom actuelle


   INSTALLATION

- Copier les  gapps et la rom sur votre SDCard
- Passer en  Recovery
- Faire un  WIPE DATA / FACTORY RESET
- Flasher le  zip de la rom
- Flasher le zip des GApps
- Flasher le zip SuperSu à jour:  SuperSu 2.40
- Rebooter

Pour Upgrader une nouvelle version de votre BlissPop
- Copier votre zip de la nouvelle build sur votre SDCard
- Copier les gapps
- Passer en Recovery
- Faites un wipe cache
- Flasher le zip de la rom
- Faites un wipe cache
- Flasher le zip des Gapps
- Reboot



   TELECHARGEMENT
Pour faire apparaître les liens , un merci en répondant au topic  
   CHANGELOGS
maj du 18 :Moteur de theme Cm12 inclu !!!!!!!
   SOURCES
Dernière édition par Sakura le Mar 27 Jan - 13:43, édité 7 fois
[center]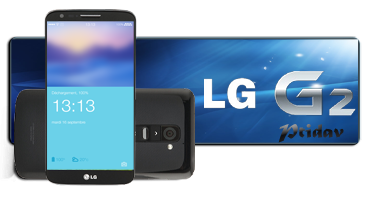 merci ptidav,
comment pourrait on passer a coté de celle ci

sinagot

Déterminé





Date d'inscription

: 12/09/2013


Messages

: 261



C'est clair !!!! Et d'ailleurs maj de la version 1.7 !! dispo par OTA ou en post 1 dans 3 minutes !!!!
[center]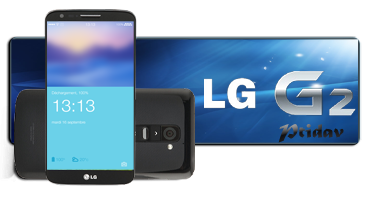 Nouvelle version de la Bliss Pop 1.7 contenant plusieurs fix et surtout l'intégration du nouveau moteur de thème CM12  
disponible en post 1
[center]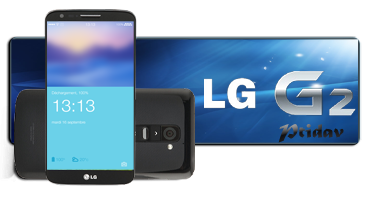 Retour rapide , plusieurs bugs , j'ai désinstallé en attendant une nouvelle version stable ...
[center]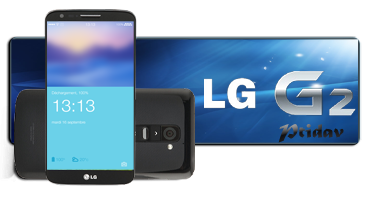 Nouvelle build 1.7 du 19/01 dispo en post 1
[center]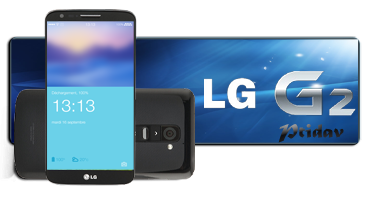 Nouvelle maj : Version 1.8 du 21/01 dispo en post 1
[center]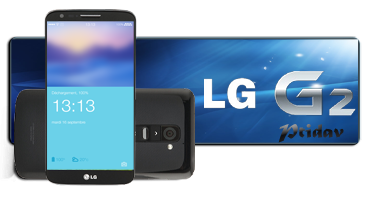 je suis curieux de voir merci pour cette rom


brunaugenie

Apprenti





Age

: 53


Date d'inscription

: 06/07/2014


Localisation

: nord


Messages

: 17



---
Permission de ce forum:
Vous
ne pouvez pas
répondre aux sujets dans ce forum